I finished the last of the last of the read-throughs of
Norse Mythology
this morning. I caught one paragraph that had somehow duplicated itself, fixed a couple of clunky sentences, and changed the word
stone
to
iron
somewhere I had thought one thing and typed another
.
I checked over the glossary
And then there was one last thing.
Dedicating books is an odd process, combining whim and whimsy and debts owed and gods to be placated. Mostly you ponder who would be made happiest by having this book dedicated to them, and what the most appropriate person would be for the book you have written.
But sometimes you do not have to ponder. Sometimes it's nice and obvious.
I've dedicated
Norse Mythology
to someone who wasn't even around a couple of days ago, and is now here, and whom I haven't yet met and held and hugged and sung songs to (but I will, soon). My first grandchild, Everett, born to my oldest son Michael and his wife Courtney (Courtney obviously did all the hard work) about 48 hours ago.
I get a grandson. Holly and Maddy and Ash get a nephew (and Ash gets someone to play with as he grows up). I am a proud and happy grandfather.
Norse Mythology
is Everett's book.
...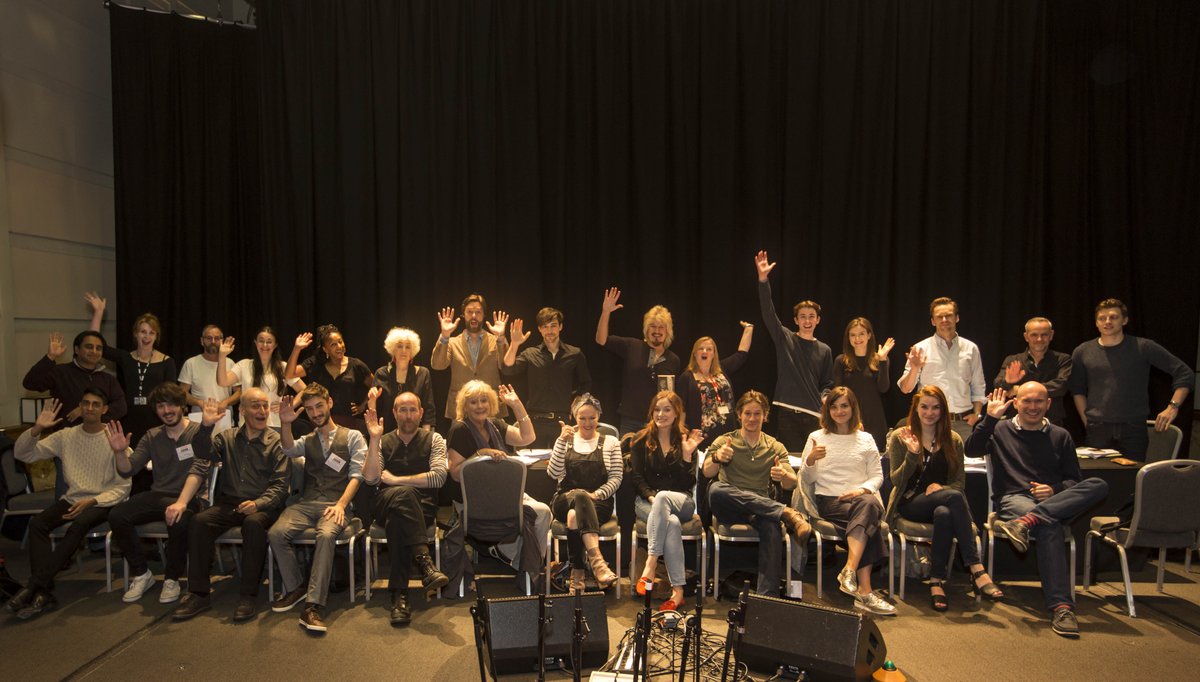 You will not need to be a UK resident to listen to it, however. You can listen to it anywhere in the whole wide world, via the magic of the Internet, or the BBC iPlayer app, for a month after it broadcasts.
That's not the only Radio Four adaptation of one of my stories happening this year, though. There's also the (smaller) cast of How the Marquis Got His Coat Back:
and yes, I'm in there. I got to be in the room, acting with Bernard Cribbins and Adrian Lester and Paterson Joseph and Don Warrington and everyone and IT WAS AMAZING.
How the Marquis Got His Coat Back
will be broadcast on BBC Radio 4 in early November (I think).
...
You can get registered to vote in the US via text messages:
https://www.hello.vote/
has the details. Get registered. Vote. Your vote actually matters. Vote.
Labels: Everett Gaiman, grandfather me, how the marquis got his coat back, Radio four, Stardust